Ugg Kid's - Mini Button Chestnut Patches

Our Price Only:

$125.00


RRP: $125.00
Convert Currency



Select size - (See Fitting Room for Help)

---

In stock: N/A
Quantity:



---
DESCRIPTION

The Kids Chestnut Patch Mini Button Ugg Boot is a new variation to our Kids Classic Chestnut Patch Ugg that is easy to put on kids feet.
Made in Australia by Ugg Pacific Sheepskin
Australian Premium A Grade Sheepskin
Dual Density Soles – Non-slip durable Rubber base with a Sponge layer for comfort
Kid's Mini Button Uggs are a great progression from our First Walkers, the wooden button on the side makes opening up the boot to help ease the child's foot in very simple.
These boots have a substantial sole to allow your child to wear them outside as well as around the house. The sizes start at a 8/9 which is suitable for children aged 3 – 4 years of age, and competent at walking on their own.

Please note, these Ugg boots are available in combined sizes, (8-9; 10-11; 12-13; 1-2) if in doubt always order larger than smaller as children generally grow very fast. Please choose carefully by referring to the size chart below or fitting room for size conversions.
KID'S UGG SIZES



Aust/UK Size

5
6

7
8

9

10


11

12

13

1
2
Estimated Age

1

2

3
4

4½

5

5½

6

6½

7
7½

USA

6
6½
7½

8½

9½

10½

11½

12½

13½

1½

2½

European/Chinese

22

23

24.5
25½

26½

27½

28½

30

31

32½

33½

Japanese

13

14

15

15½

16½

17½

18½

19
20

21

21½

All sheepskin boots we make are made in Australia from the finest quality real Australian sheepskin We are not affiliated with Deckers Outdoor Corporation and their "Ugg Australia" brand and do not sell their products All images copyright © Outback Red. All rights reserved. Unauthorized use is prohibited
LATEST ITEMS
AKUBRA HATS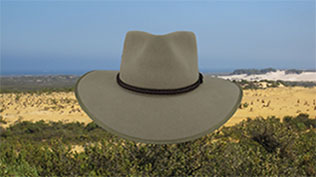 A True Australian


100% Australian made, a genuine Akubra hat is crafted from pure fur felt and enjoys world wide acclaim for its high standard of workmanship

ICONIC AUSTRALIAN BRANDS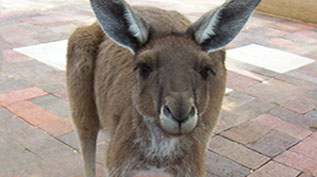 Driza-Bone - Barmah - RM Williams


Take a look at our diverse range of Iconic Australian brands: Drizabone , RM Williams , Rossi Boots, Barmah and Akubra Hats: these represent some of the very best that Australia has to offer

UGG BOOTS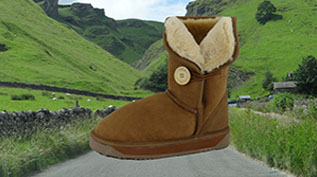 Australian Made


The modest Ugg Boot has come a long way since its popularity took off amongst the surfers in the 1960's. Exciting colours and styles have been developed with current fashion trends in mind.