FITTING ROOM INFORMATION


These "Fitting Room" pages are design for you to obtain the correct size for your clothing. Unfortunately sizes are not universal worldwide. Should you have any problems with selecting a correct size - please contact us and we will gladly help.


DRIZA-BONE SIZES

Sizes




XXS

XS


S

M

L

XL

2XL

3XL

4XL

5XL

6XL

Riding Coats

Chest (cm)

90

95

100
105

110

115

120

125

130

135

140

Length Collar - Hem

122
130

132

134

136

138

140

140

142

145

145

Short Coats

Chest (cm)

90

95

100

105

110

115

120

125

130

135

140


Length Collar - Hem



88
89

93

97

101

106

106

106

108

114

115

Dog Coats

Chest (cm)

29

34

40

44
53
62

69

Length - Collar to Tail

42

45
52

55
67
80
90
Belt Sizes

Belt Sizes (Middle Belt Hole - Inches)
30
32
34
36

38
40

42
44

46
Belt Sizes

(Middle Belt Hole - cm)



77
82

87
92
97
102
107

112

117
Actual Waist Size (Inches)

28
30
32
34
36

38
40
42
44
Belt Sizing
The correct belt size is typically one size larger that the wearer's apparel waist measurement: i.e. 34" jeans = 36" belt.
Belts are measured to their centre buckle hole, giving approximately 2" (5cm) adjustment smaller and larger: i.e. a 36" belt will adjust from 34" to 38"
How Do I Care for My Driza-Bone?
(THIS IS FOR OILSKIN GARMENTS ONLY)

Driza-Bone's signature garments are coats and jackets made from its Original Oilskin fabric. The sturdy 100% cotton fabric is coated with Driza-Bone's uniquely formulated oil and wax finish, which gives the Oilskin its distinctive weatherproof and breathable character. As a specialised garment, the Driza-Bone needs special attention to maintain its weatherproof qualities. The following care instructions will help prolong the life of your favourite Driza-Bone. Before you buy a Driza-Bone Oilskin garment, make sure you choose the right size, as stretched seams may allow water to penetrate.
CLEANING
Follow the washing/care instructions attached to the inside of the garment.
DO NOT wash with detergent or hot water. This removes the oil and wax, which are crucial to the Oilskin's waterproof qualities.
When garment gets soiled, sponge down outer fabric with cold water and brush off dirt and marks.
When garment is extremely dirty, hand-wash in cold water using pure soap only (e.g. Driza-Bone Wool/Oilskin Detergent, Sunlight or Lux). Please note that it is essential to reproof the garment after any washing.
After washing, rinse well (hang garment outside on clothesline and hose down).
Hang in a well-ventilated area until completely dry.
DO NOT hang on radiators, expose to naked flame or use artificial heat to dry. Once completely dry, the garment will need reproofing with Driza-Bone Oilskin Re-Proofer (tin).
DO NOT dry clean, starch or iron as this will harm the fabric.
DO NOT use machine to wash, handwash only.
RE-PROOFING AND REPAIR
With wear over time, the oil and wax on the Oilskin fabric will naturally dry out, regular monthly checks will prevent dryness and promote longevity. Driza-Bone offer two types of re-proofing products for Oilskin care.
OILSKIN RE-PROOFER (SPRAY)
For re-proofing of small products (i.e. hats, bags and dog coats) or small sections of Oilskin garments
No heating required, user can spray direct on the product
Easy to apply
OILSKIN RE-PROOFER (TIN)
For re-proofing Oilskin garments
One 400ml tin will reproof one long Riding Coat
Wax compound needs to be heated and melted before use
Re-proofing process can be a bit messy, however, it seals the garment properly and effectiveness is guaranteed
Use only genuine Driza-Bone Re-proofer, as substitutes may harm the garment. DO NOT use any leather care goods to treat your Oilskin garments, as the Oilskin has different properties to leather.
The Driza-Bone Re-proofer (tin) is an oil/wax compound that needs to be heated up by placing the tin in hot water (with the lid off). This will liquefy the dressing, which is essential for easy and effective application. DO NOT place tin in microwave.
Place garment on a flat surface and apply garment dressing using a soft bristled paintbrush or sponge. Pay particular attention to crucial areas such as shoulders, neck seams and places subject to friction (e.g., pockets and creases in sleeves and knees).
After re-proofing, hang garment out in the sun on a warm day, or use the heat of a blow-dryer on a low setting, spreading the heat evenly over the coat as this helps the oil penetrate the garment.
After drying, place garment on a strong hanger and leave to cool.
Your Driza-Bone coat will now be rejuvenated.
STORAGE AND GENERAL CARE
Always store your Oilskin garment in a dry, well-ventilated area. DO NOT place in a cupboard or plastic bag for long periods of time, otherwise it will become mouldy. If your Oilskin has become mouldy, we recommend hanging it under full sun for a couple of weeks. If garment is still mouldy, hand-wash with pure soap and re-proof.
The oil and wax proofing on your garment keeps you nice and dry, but can also rub off on other fabrics, furnishings and garments, so please be careful when wearing or storing your coat, and do not place next to porous surface.
DO NOT stitch through or repair the outside of the fabric unless absolutely necessary. If repairs need to be made, please make sure the area is re-proofed after repairing to prevent leaking.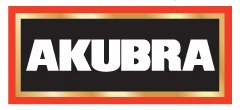 Fitting your Akubra

Heads come in all shapes and sizes, so for an enduring fit with your new Akubra the following points should be considered:

The sheepskin inner band of the hat may shrink slightly with use. Do not expect a tight fitting hat to 'loosen up'. In time, the hat will conform to your head shape. Initially, a slightly loose fitting hat can be adjusted using folded tissue placed behind the inner band, then removed as the hat conforms. The leather sweatband will begin to mould to your head shape.When trying a hat on, you will occasionally find one size too small and the next too big. It is suggested that you purchase the larger one and insert a hat pads or tissue paper inside the leather sweatband to help the hat fit more snugly.
Akubra hats are sized and ordered by cm circumference of the wearer's head. The head is measured using a measuring tape, wrapped across the bare forehead and just above the ears. The measurement is rounded up to the next largest full cm (E.G. 57½cm head measurement is ordered as a 58cm hat).
Do not squeeze the front of your hat when putting it on your head as this in time will cause a sharp point which will be the first place the hat will wear prematurely. Tugging the brim to ensure the fit can spoil the brim if this is done continually. When not being worn rest the hat upside down on the crown or hang it on a hat peg.
To properly fit a hat, clear all hair away from the forehead and place the front of the hat (ribbon bow and size to the back) on the head: then by placing the palm of your hand on the back of the crown push the hat down.
Akubra Hat Size Charts
PLEASE NOTE:

Choose hat sizing carefully as we do not exchange hats for incorrect sizing.
Any exchanges will occur a 10% handling fee and freight charges will apply

Head Sizes

English
US
Metric
5 7/8
6
48cm
6
6 1/8
49cm
6 1/8
6 1/4
50cm
6 3/8
6 1/2
52cm
6 1/2
6 5/8
53cm
6 5/8
6 3/4
54cm
6 3/4
6 7/8
55cm
6 7/8
7
56cm
7
7 1/8
57cm
7 1/8
7 1/4
58cm
7 1/4
7 3/8
59cm
7 3/8
7 1/2
60cm
7 1/2
7 5/8
61cm
7 5/8
7 3/4
62cm
7 3/4
7 7/8
63cm
7 7/8
8
64cm
8
8 1/8
65cm
OTHER HAT SIZE CHARTS

DESCRIPTION
.
Fur Felt and Palm Straw
53
54
55
56
57
58
59
60
61
62
Barmah Leather Hats & Panama Hats

S
S
M
M
L
L
XL
XL
2XL
2XL
Barmah Hats are sturdy and durable. With a small amount of care, your Barmah Hat will give you many years of service. To care for your Barmah Hat, we recommend the following:
Leather Hats
Canvas Hats



Please ensure that your hat is not exposed to extreme heat.

Cleaning and care products for your leather hat can be purchased at your local shoe repair/care outlet. We recommend that you take your hat with you so that the best product can be determined, depending on the leather of your hat.




Lightly brush off any dust

For minor marks, sponge with warm water and detergent.

If necessary, your canvas hat can be cleaned in a 3:1 solution of bleach and gently hand-washed. Ensure the hat is rinsed thoroughly in clean water immediately to remove bleach.

It is not recommended that you machine-wash your hat.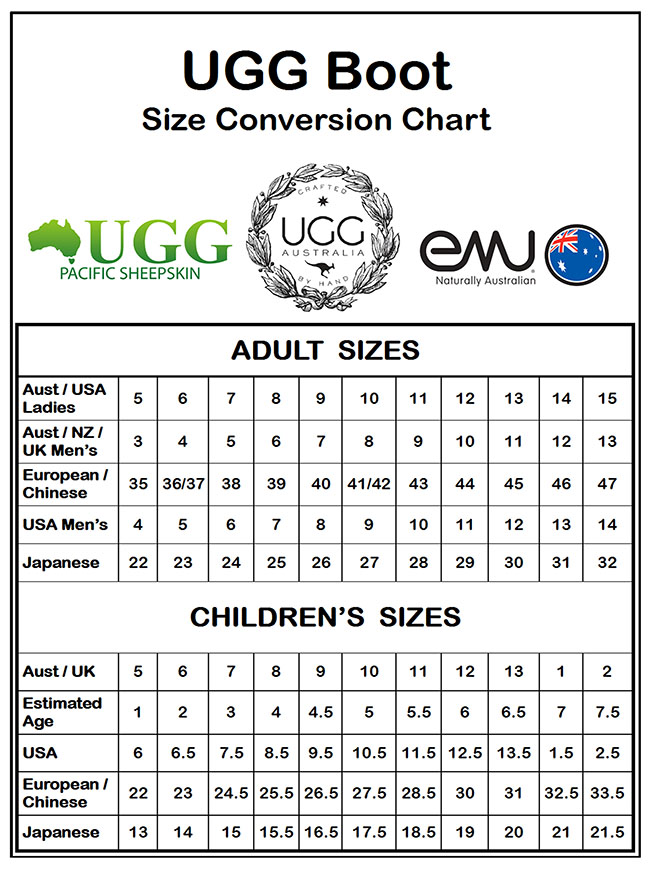 BABY UGG SIZES



Baby Booties Size

S
M


L

XL

2XL

Baby

Age

(Approx)

0-6 Months

6-12 Months

12-18 Months

18-24 Months

18-24 Months

First Walker Size





XL

2XL

Baby Age (Approx)





1-2 Years

2-3 Years

LATEST ITEMS
AKUBRA HATS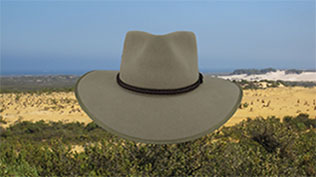 A True Australian


100% Australian made, a genuine Akubra hat is crafted from pure fur felt and enjoys world wide acclaim for its high standard of workmanship

ICONIC AUSTRALIAN BRANDS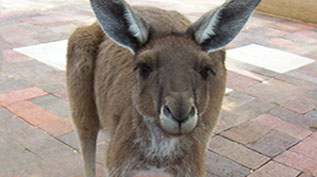 Driza-Bone - Barmah - RM Williams


Take a look at our diverse range of Iconic Australian brands: Drizabone , RM Williams , Rossi Boots, Barmah and Akubra Hats: these represent some of the very best that Australia has to offer

UGG BOOTS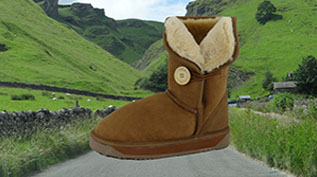 Australian Made


The modest Ugg Boot has come a long way since its popularity took off amongst the surfers in the 1960's. Exciting colours and styles have been developed with current fashion trends in mind.